Cold Weather Fishing Tips
Fishing Conditions
Fishing Tips
When it comes to weather, the last few months of the season can be rather volatile on the water. Whether you're a pickerel angler or a musky angler, you need to stay safe in cold water conditions.
It's been said that an accidental fall into very cold water will insight an involuntary inhaling response as a person hits the water. If they're not wearing a floatation device, this is when that unfortunate individual takes water into their lungs and immediately goes into shock. If this doesn't kill you within 60 seconds, the eventual onset of hypothermia will.
"When water temps dip below 60 degrees, I begin using a floater suit."
A Few Cold Weather Fishing Tips
When the water temps dip below 60 degrees fahrenheit or about 16 degrees celcius, I begin using a floater suit.  When cold winds blow, I'll even include a balaclava to cover my face if necessary.
Several pairs of gloves and a dry towel are also stored on board in the event that I have to get my hands wet while handling fish.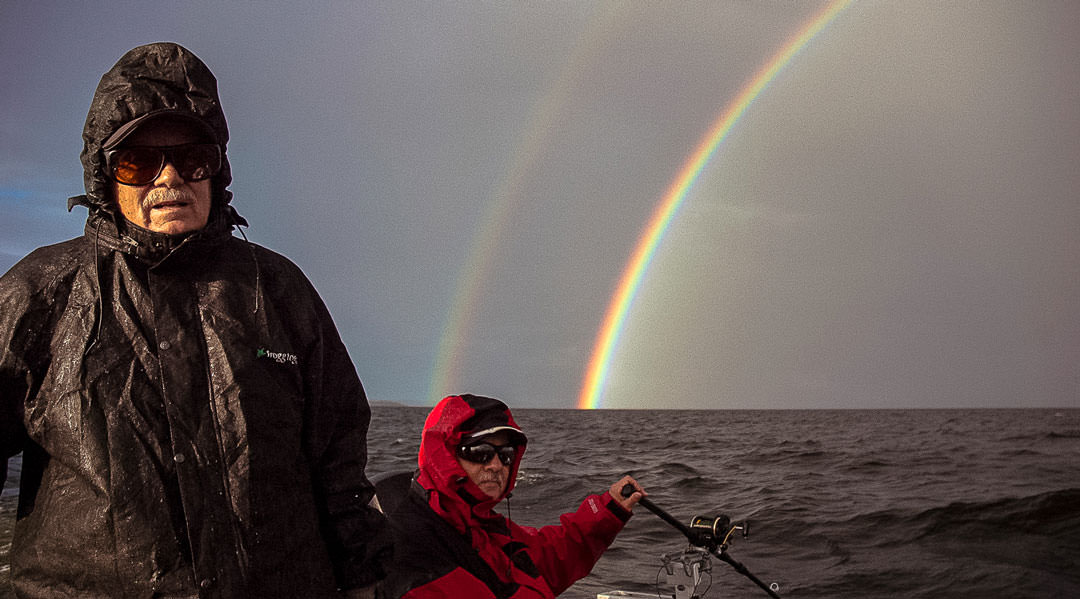 As we work our way towards the end of the season, dressing in layers is a wise choice! You never know what you'll encounter…
The latter months of the year can also be surprisingly warm as many of you might remember a few years back. Dress in layers and be prepared for anything.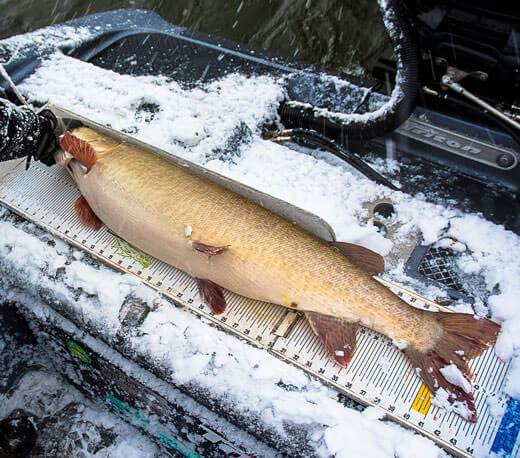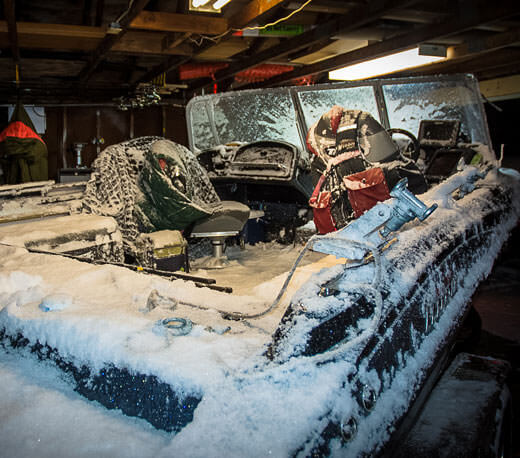 Danny Colomby is a professional musky guide and owner of Nipissing Muskies
Your boat also needs care this time of year. Because of the extreme temperature changes that can occur within a day, I always use a stabilizing additive to the gas tank in case of condensation. The last thing you want is to be stranded out in the middle of a lake with an unhappy carburetor or fuel line.
What precautions do you take when cold weather fishing? Chime in with your comments below.
Stay safe and enjoy the season!